New customers without active sales
The TOOLPLACE sales team acquires injection molders to use TOOLPLACE services. If the supplier request or project inquiry fits your competence profile, the AI algorithm ensures that this customer inquiry gets forwarded directly to you.
More constant capacity utilization
Especially in busy times, all resources are needed for ongoing projects. TOOLPLACE opens an additional sales channel for you as a toolmaker. This increases the number of suitable inquiries for you, even if you yourself are currently not active in sales.
More insights for strategic decissions
The TOOLPLACE team is active in sales in different industries, regions and markets. If the AI algorithm then assigns inquiries from these customers to you, you as a toolmaker gain valuable insights. So you can adjust the strategic development of your company.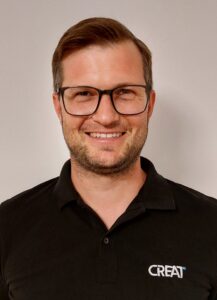 Through TOOLPLACE we sought alternative quotes for a project where we were to supply injection moulded parts to the customer.

We were very surprised that with the TOOLPLACE supplier pool we were able to achieve a price advantage for the project scope (injection mould + component production) of over 20%, despite the fact that the supplier came from Germany.

As the price/performance ratio was at a very high level, we will continue to use TOOLPLACE for our project enquiries in the future.
Dietz Kunststofftechnik GmbH & Co. KG offers complete solutions from a single source for its customers in the injection moulding sector. Many customers appreciate our short response times and extensive expertise in the fields of design, mould making and injection moulding.

In our day-to-day business, we are increasingly confronted with the challenge of needing new partners in the area of mould making at short notice due to changing customer requirements.

In such cases, we are happy to work with TOOLPLACE, as the TOOLPLACE supplier pool saves us a lot of tedious research and visit time.

The speed and support of TOOLPLACE is first class.
Polymold is an owner-managed company in the field of plastic injection moulding and toolmaking. Our focus is on efficient solutions for customers in the medical technology sector.

What I particularly like about working with the TOOLPLACE enquiry tool is that it is so intuitive and easy to use. The enquiry documents are entered and sent within a few minutes, which saves me time in my daily work.

The toolmakers assigned to our enquiries respond quickly and offer according to our requirements. After the first round of quotations, we can then go straight into direct discussions with the suppliers who would be the best fit for our potential project. This saves us a time-consuming supplier search in advance.
"Fast, uncomplicated and goal-oriented. That's how I would describe the cooperation with TOOLPLACE.

For a customer project, we were looking for a suitable supplier for injection molds and prototype production. With the help of the Toolplace inquiry tool, we specified our needs and within a few days we already had several offers. We also liked the fact that we could make direct contact with the toolmakers. This meant that any queries could be clarified quickly.

We will therefore gladly continue to use the service of TOOLPLACE!"
For a development project, we needed a new supplier at short notice for an injection mold and initial prototype parts. Within a few days, TOOLPLACE provided us with a contact whose competencies exactly matched the small special component we wanted to implement.
The collaboration was very focused and efficient. We will gladly use the services of TOOLPLACE again.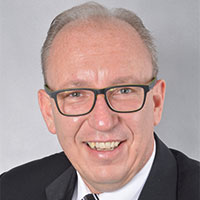 We had received a promising inquiry from a customer. However, their manufacturing technology required special toolmaking expertise that our pool of suppliers did not cover.
TOOLPLACE not only helped us to clearly specify the requirements, but also very quickly provided us with the appropriate toolmaker contacts. This enabled us to meet the customer's tight timeframe and bid the project.
For one of our projects, we needed a toolmaker with specific skills. Since we had to act quickly, we did not have time to go into the time-consuming search for a suitable supplier ourselves. Therefore, we used TOOLPLACE and were able to identify several suitable toolmakers quickly and easily. A great experience that saved us a lot of effort. After this great experience, we will approach TOOLPLACE more often in the future!