The AI algorithm can add additional, technologically suitable toolmakers from the TOOLPLACE database to your project requests. This gives you a broader market view and increases the chance that you can meet your customer's targets.
The TOOLPLACE inquiry software was developed specifically for project inquiries of injection molds. Many administrative tasks of this important process, e.g. the creation of the quotation summary, can be significantly simplified as a result.
The competences of the toolmakers registered with TOOLPLACE have been included in our database and verified by our experts on site. The database enables a quick and targeted search for the suitable toolmakers.
You start the mold request creation in your account
You follow the 6-step process and describe your tool request
You decide whether you want to add your project-specific Non-Disclosure-Agreement to the enquiry
You can configure and detail the cost-break-down structure individually for each enquiry
All your existing suppliers can be invited to your tool enquiry and receive free guest access
If you would like to spread your enquiry more widely in the market or if you do not know enough suitable toolmakers, you can use the TOOLPLACE moldmaker pool. Our AI-based competence matching ensures technologically suitable suppliers
You receive direct contact details of all toolmakers, so that you can clarify technological and commercial details of the enquiries bilaterally
You can compare the offers of the toolmakers directly after they have arrived in the TOOLPLACE portal, depending on your selected cost-break-down structure
The integrated Excel export enables a quick and targeted download of all offers and comparison contents
You can negotiate individually with each toolmaker
The final supplier can be nominated via TOOLPLACE
For your documentation and internal further processing you can download all enquiry information together
Calculate your potential savings with the TOOLPLACE Cost Savings Calculator
Number of working hours that can be saved:
0
Potential savings
in EUR:
0
×
REQUEST FURTHER INFORMATION NOW
Use cases Plastics Processors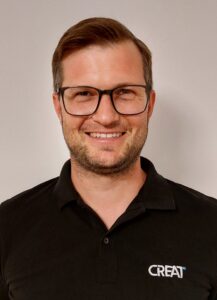 Through TOOLPLACE we sought alternative quotes for a project where we were to supply injection moulded parts to the customer.

We were very surprised that with the TOOLPLACE supplier pool we were able to achieve a price advantage for the project scope (injection mould + component production) of over 20%, despite the fact that the supplier came from Germany.

As the price/performance ratio was at a very high level, we will continue to use TOOLPLACE for our project enquiries in the future.
Dietz Kunststofftechnik GmbH & Co. KG offers complete solutions from a single source for its customers in the injection moulding sector. Many customers appreciate our short response times and extensive expertise in the fields of design, mould making and injection moulding.

In our day-to-day business, we are increasingly confronted with the challenge of needing new partners in the area of mould making at short notice due to changing customer requirements.

In such cases, we are happy to work with TOOLPLACE, as the TOOLPLACE supplier pool saves us a lot of tedious research and visit time.

The speed and support of TOOLPLACE is first class.
Polymold is an owner-managed company in the field of plastic injection moulding and toolmaking. Our focus is on efficient solutions for customers in the medical technology sector.

What I particularly like about working with the TOOLPLACE enquiry tool is that it is so intuitive and easy to use. The enquiry documents are entered and sent within a few minutes, which saves me time in my daily work.

The toolmakers assigned to our enquiries respond quickly and offer according to our requirements. After the first round of quotations, we can then go straight into direct discussions with the suppliers who would be the best fit for our potential project. This saves us a time-consuming supplier search in advance.
"Fast, uncomplicated and goal-oriented. That's how I would describe the cooperation with TOOLPLACE.

For a customer project, we were looking for a suitable supplier for injection molds and prototype production. With the help of the Toolplace inquiry tool, we specified our needs and within a few days we already had several offers. We also liked the fact that we could make direct contact with the toolmakers. This meant that any queries could be clarified quickly.

We will therefore gladly continue to use the service of TOOLPLACE!"
For a development project, we needed a new supplier at short notice for an injection mold and initial prototype parts. Within a few days, TOOLPLACE provided us with a contact whose competencies exactly matched the small special component we wanted to implement.
The collaboration was very focused and efficient. We will gladly use the services of TOOLPLACE again.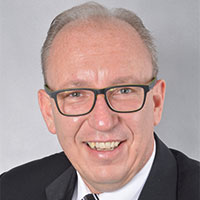 We had received a promising inquiry from a customer. However, their manufacturing technology required special toolmaking expertise that our pool of suppliers did not cover.
TOOLPLACE not only helped us to clearly specify the requirements, but also very quickly provided us with the appropriate toolmaker contacts. This enabled us to meet the customer's tight timeframe and bid the project.
For one of our projects, we needed a toolmaker with specific skills. Since we had to act quickly, we did not have time to go into the time-consuming search for a suitable supplier ourselves. Therefore, we used TOOLPLACE and were able to identify several suitable toolmakers quickly and easily. A great experience that saved us a lot of effort. After this great experience, we will approach TOOLPLACE more often in the future!